Welcome to my hometown, I can't wait to help you find your next home! For the past 25 years, I have seen sellers' markets, buyers' markets, up-markets and down, and not much catches me by surprise. I am skilled at handling difficult conversations and situations. I have a keen eye for details, and I help match my clients to the right home. I always speak from my heart and look out for my clients' best interest. I love working with my clients!

So, to tell you a little about myself………. I want to earn your trust! I believe in ongoing education to best serve you. I have the Certified Residential Specialist designation, I am a Graduate of the Realtor Institute, and I am a Certified Buyer Representative.

I believe in giving back to the community. I have a long history of volunteering with numerous organizations in the area. I support CASPCA, community outreach programs through my church, and a children's home close to my heart. I have also helped raise money for local organizations and programs.

When it comes to my spare time you can find me looking at a sunset, chasing down a rainbow, sitting by the ocean, or on top of a mountain looking at the valley below! I just love being outdoors!

I look forward to meeting you! Give me a call at 434-962-4741!
A few of my favorite things
"Shann was wonderful, professional, not pushy, tactful, considerate, always on time, always at the distance keeping her hand on the pulse. She was also very accommodating, understanding. Best agent I worked with ever."
"Shann was/is amazing! Just bought my first property and Shann was so awesome and helpful throughout the entire process. She was available at any time and stayed up late most nights to meet deadlines/make sure I understood what was going on with each step of the process. Super helpful with resources in the area. 10/10 would recommend and use again in the future. Thank you Shann!"
"My wife and I recently bought a home in Charlottesville with Shann Whited as our realtor. Shann was very knowledgeable about the area, and very flexible when our gameplan changed in the middle of our search. She always kept our best interest in mind, even when she could have pressured us to make a quicker buying decision. Calm demeanor and good sense of humor -- would definitely recommend her!"
"We are so thankful that Realtor Shann Whited was with us throughout the process of selling our home. Her wisdom, experience, and overall approach were just what we needed."
"Shann Whited was most supportive and helpful to making our goal of purchasing a condo happen. She always made herself available at a time that was convenient for us since we do not live in the Charlottesville area. She made very productive suggestions during the negotiations for the purchase of our place. Since we could not be there for a "walk-through" the day before closing, Shann did that in our behalf using the list of issued supplied by the building inspector and sent us photos to show that each had been accomplished. No question was too insignificant for her to answer and we appreciate the trust that we established with her."
"The recent sale of our home was the second real estate transaction that we've done with Shann Whited over the years. She is the ultimate in professionalism, knowledge & organization, and kindness... and she's an all-around great person to work with! We couldn't have done it without her and we would work with her again any time! She goes above and beyond for her clients. Highly recommend her."
"I have bought and sold 7 houses and this was the best and most professional experience I have ever had. Thanks Shann!!"
"Avenue Realty brought ease and comfort to our family in what could have been a difficult and daunting task of selling our home. Shann Whited met with us on day one to see our home and to get to know us. It was her understanding and care that led to the sale of our home for way over what we thought we could get in just 18 days! We could not be happier with our experience and would recommend Avenue Realty and Shann Whited to anyone looking to sell their home."
"We worked with Shann Whited through Avenue Realty, LLC for a SECOND time! This time to sell! She knew just what to prepare, how much to list for, and she was super supportive throughout the whole process. Overall, we just love how personable she is. She truly cares about her clients and it shows!"
"Shann Whited is the BEST realtor we have EVER worked with! She has helped from the beginning to the end!"
"Shann Whited did an outstanding job for us. She worked hard to ensure we got the house we wanted and we couldn't be happier with the result. Shann is a true professional but also personable and a pleasure to work with. We highly recommend Shann!"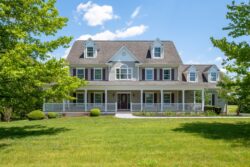 Year round views come with this 5 bedroom 5 bath home. You won't find a better porch/deck/gazebo to sit and enjoy the views or to throw a BBQ/pool party!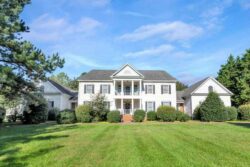 Rare opportunity for immediate owner occupied business. Designed for a luxurious corporate retreat. The interior includes 10 full suites accompanied by private meeting rooms, exercise facilities and entrainment space. Exterior boast amazing river frontage, screened in pergola and outdoor entertainment areas. Nestled near Wintergreen Resort and the Blue Ridge Parkway. Potential as a corporate retreat, small wedding venue, or B&B. This is an amazing opportunity. 16+ acres includes 5 division rights. The facility cabling infrastructure consists of CAT5e UTP unshielded twisted pair cable terminated in telecommunications outlets with faceplates in each room used for data, telephone, CATV RG6 cabling, fiber.