My name is Nikilyn Grimsley, but most people just call me Niki. I am originally from the beautiful desert state of Arizona but now proudly call Virginia my home. My husband served our country as a U.S. Marine for 20 years. His last duty station was here in Charlottesville and our family loved the area so much that we didn't want to leave.
We currently live on a 10-acre homestead in Gordonsville, which we moved to about 8 years ago. Our family quickly transitioned from city life to country life. We went all in and raised hogs, goats, rabbits, turkeys, geese, guinea fowl, chickens, and bees. We also have a huge garden and orchard that provides most of our own food. Since our sons have become adults and left the nest, we have downsized on the animals but mostly feed ourselves from our own land.
Our sons all joined the military, or as I like to call it, the Family Business. As you can imagine having a Marine, Soldier and Sailor all under one roof makes for a lot of fun at family gatherings.
During my husband's years on active duty, we lived in 11 different homes in six different states and overseas. We would often purchase a home, renovate it, and then sell it when we would move on to the next duty station. Before each move, I would spend hours researching the new area for best schools, restaurants, fun activities, and even grocery stores. With each move I also became more and more familiar with the real estate industry and still find myself overly excited by the "thrill of the hunt" to find the next house. 
I understand the stress involved with relocating and will make every effort to keep your transition as stress-free as possible for you. I look forward to meeting you and helping you reach your next goal, whether it be buying your first home or dream home; or selling your home to downsize or to find a better view. I'd love to share the adventure with you.
A few of my favorite things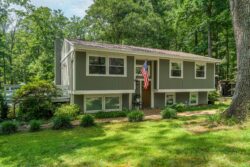 Come see this beautiful split level home in a quiet neighborhood in Earlysville. As you enter the home and go upstairs you are greeted by the natural light that floods the living room, dining room and kitchen.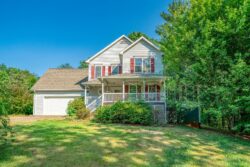 This beautiful home offers a combination of modern comfort and rustic elegance, providing an ideal retreat for those seeking a peaceful lifestyle and is nestled in a serene and picturesque setting.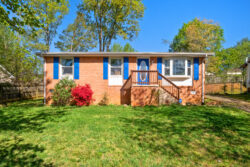 A rare find in Albemarle County. Come see this charming ranch-style home in northern Albemarle.