Thank you for taking the time to get to get to know me. My name is Amy Cochran and I am co-owner of Avenue Realty, LLC. My husband, Darian Cochran, and I started this journey together ten years ago. I found a career in real estate when I realized that buying a home is more than a business transaction, it is a monumental life event.
It took a couple of tries before I found a career a truly love. I can't help but notice the similarities in what I do now and my previous role as a wedding coordinator. Being a part of life changing events is exciting and I find sharing these moments with people an honor. I believe it is my attention to detail and my devotion to helping others be their happiest that makes real estate a successful venture.
Although the business side of real estate is extremely important, I find the personal side of it equally as important. I have never "sold" anyone a house. What I do is listen to my clients and assist them in making decisions that are best for them, their family, and manage the business end of purchasing a home.
A few of my favorite things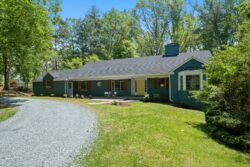 Mid-century charmer! Too many improvements and highlights to name them all but here are a few – restored oak hardwood floors, custom woodwork and wainscotting, redesigned bedroom wing to create a true owner's suite.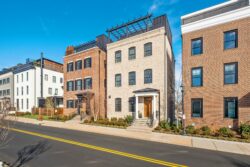 There is so much to love about this unique property. 1073 East Water Street offers a rare opportunity to own a newer construction brownstone within walking distance to all that Charlottesville has to offer while enjoying mountain views from the rooftop terrace.