Ever stopped to think about how much living space you really need to have a happy, cozy home?
According to U.S. housing statistics, the average size of a single-family house sold was 2,531 square feet in 2019—making U.S. homes the second largest in the world after Australia. This is up from 1,660 square feet 7 decades ago.
But a new trend is quickly gaining traction…the tiny house movement. Homeowners around the world, in the U.S., and in Virginia are increasingly demonstrating an appetite for smaller homes (think less than 500 square feet)—and for good reason.
Read on to find out more about why tiny homes as so appealing to some homeowners, and a few tiny houses worth a look in Virginia.
The Tiny House Movement in a Nutshell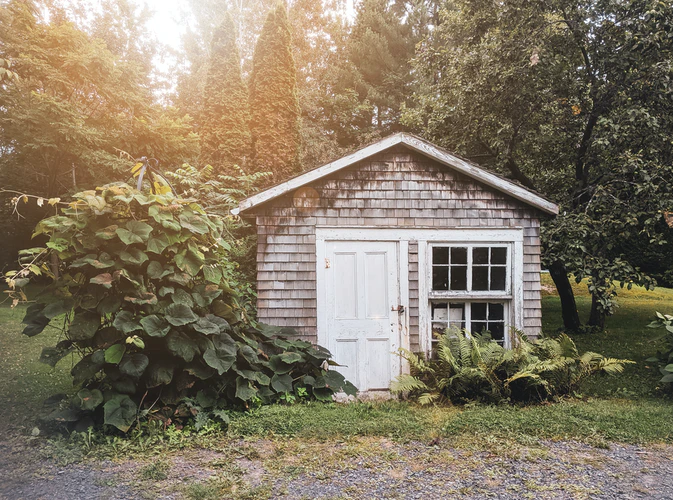 As you can already gather from the moniker, the tiny house movement is all about downsizing your living space—and by extension, your lifestyle.
Some homeowners who give tiny house living a shot swear by it; often claiming they end up living a more fulfilling, no-fuss life. They learn to appreciate the little things in life (pun not intended).
The idea of settling in a tiny house is mainly fueled by a desire for self-sufficiency. A simplification of life. An escape from housing debt hanging precariously over your head. And reducing your carbon footprint. It's more than a trend; it's a lifestyle decision. 
Looking for a tiny house to rent in Virginia? An Airbnb? Or perhaps Insta-worthy, Pinterest-worthy tiny house ideas to inspire you? Well, Virginia has a lot to offer. From a rustic treehouse, romantic cottages, to homes-on-wheels— "Tiny Houses in Virginia" is an adventure waiting to happen.
Virginia is typically a homeowner's or traveler's haven boasting of raw picturesque beauty. Stretching from the Appalachian Mountains to the Chesapeake Bay, the state showcases mother nature in all her splendor. Now sprinkle a little bit of history, mouth-watering food, and fabled wineries into the broth—and it's easy to see why we say the state has it all!
So whether you're looking to buy a tiny house in Virginia, rent one, or stay in one during your vacation to the state, you're in for a treat!
Here's a snippet of some of our favorite tiny houses in Virginia:
1. Treehouse on Stilts – Charlottesville, VA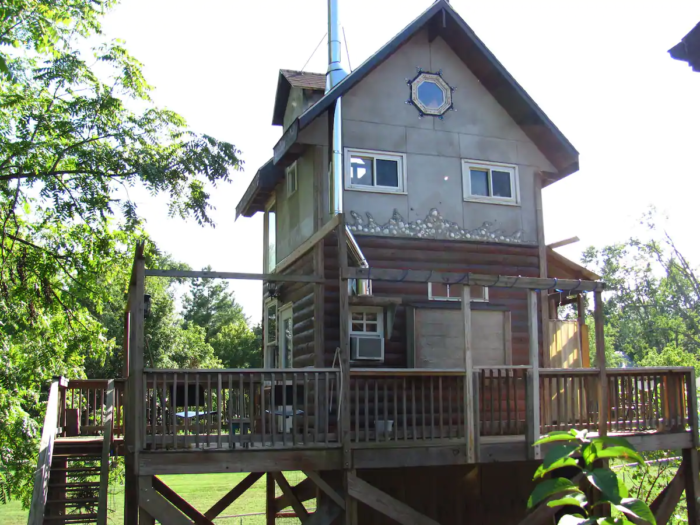 If you're looking to rekindle the childhood excitement of hanging out above ground in a treehouse, this Treehouse on Stilts might animate you. The two-story tiny house in Charlottesville has a distinct rustic personality that tends to grows on you.
It's eco-friendly (as tiny houses should be) and as cozy as you'd like—complete with a wood stove and air conditioning. The house is strategically located for shopping sprees and adventure in Charlottesville's greenery.
Check out the Airbnb listing.
2. Tiny Living on the Hilltop – Brightwood, VA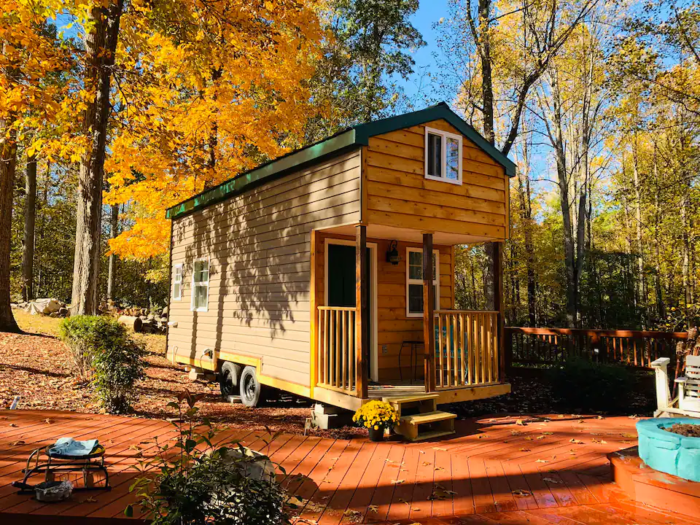 Minimalist, right in the belly on Virginia's great outdoors, a heated saltwater pool, small environmental footprint – what else would a tiny house aficionado ask for? 
If you're curious about the experience of living in a tiny house, this is a great place to start. It has both a firewood and propane fire pit, a composting toilet, and creative use of the limited space.
Check out the Airbnb listing.
3. Oxford Cottage – Charlottesville, VA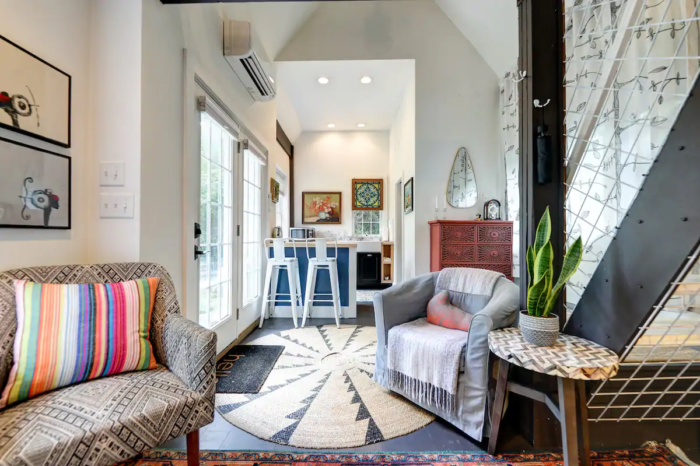 Right in the heart of C-Ville is this tiny house that blends cozy, modern décor with minimalistic concepts. It's a perfect getaway that offers an escape from the hustle and bustle of city life—but still offering a certain familiarity that makes you feel at home. 
The cottage (dubbed "Charlottesville's favorite tiny home!") can accommodate up to 4 guests. It's available for rent or a temporary stay as you explore the magnificence of C-Ville.
Check out the Airbnb listing.
4. Off-grid Vintage Camper – Abingdon, VA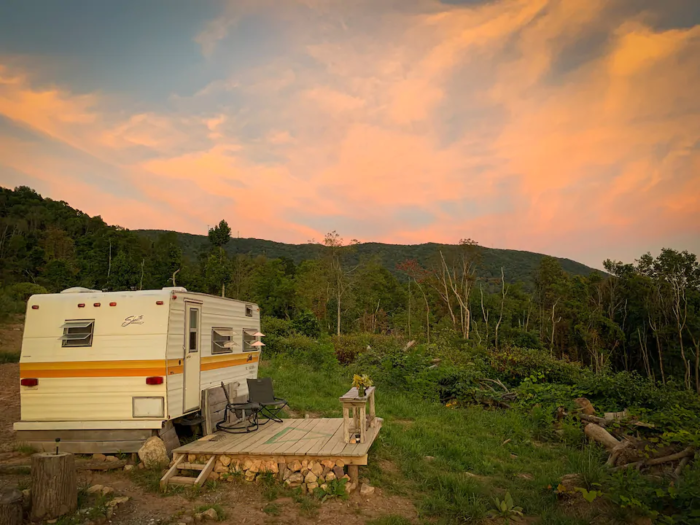 What would life in nature, away from screens and other modern amenities look like? If the thought of off-grid living has ever crossed your mind, this camper is the ideal place to dip your toes in the experience.
The tiny house—which the owner nicknamed 'Figgy'— is perched on a spot overlooking the Appalachian Mountains. It offers breathtaking scenery and crisp mountain air to kickstart your morning. That is, right before you head out for an adventurous day of hiking, mountain biking, trail exploration, kayaking, or wine-tasting in the local wineries.  
Check out the Airbnb listing.
5. Tiny House Studio – Lynchburg, VA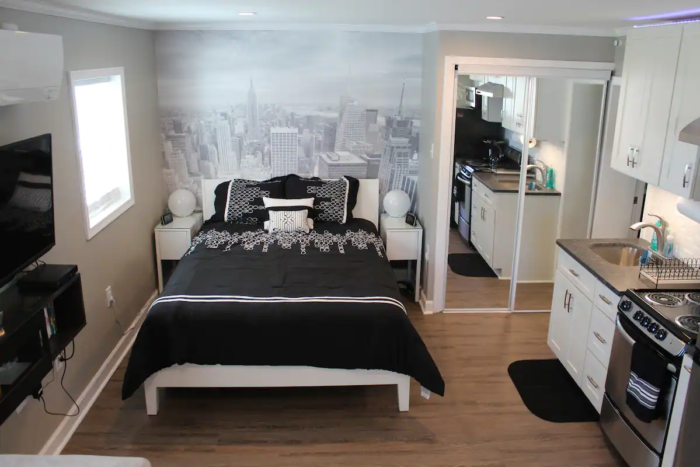 If going completely off-grid is not your cuppa tea but you'd like to sample a less-is-more lifestyle, this tiny house in Lynchburg might be what you're looking for.
It balances between New York-themed modernity, fully equipped with common amenities—and minimalism to make the most of the space. You get a washer, a luxury shower, a pull-out sofa, and even a 4K Netflix-enabled TV. The tiny house studio simply offers the best of both worlds.
Check out the Airbnb listing.
Owning a Tiny House in Virginia
If you've decided to go all in and invest in a tiny home in Virginia, you can either buy a pre-built unit to save you the hustle and time—or build one from scratch. If you're for the latter, there are a few things you need to keep in mind regarding building codes and zoning regulations.
Tiny house laws are still developing and the regulations vary by county, city, or town. For this reason, it's important to check with local housing authorities before installing or parking a tiny house in a certain location. As far as building codes are concerned, Virginia observes the (ICCBC) International Code Council Building Codes—like most other states.
The good news is that the regulations in the State are constantly evolving and recent developments. show some progress that is encouraging for aspiring tiny house homeowners.
So, Are You Ready to Downsize?
Tiny homes are reshaping the common-held approach to housing in the U.S. and around the world. Sure, the idea of living in a small space might not appeal to everyone, but there's no denying that the movement is gaining traction among Americans who have a newfound appreciation for simplifying life.
Whether you choose traditional homeownership or tiny house living is all up to you. As the saying goes, "The Heart Wants What it Want."