Looking to add a privacy screen to your backyard? Fed up with prying neighbors? Or are you sick of seeing your neighbor lounge around in their yard in pajamas? A living wall of plants and shrubs might be the solution you need.
We all need some privacy in our lives—especially when it comes to our living space. Your home is a sanctuary; it's the one place that you should feel comfortable letting loose without undue interruptions from your immediate surrounding. Whereas installing a fence would serve the purpose of providing privacy, most rigid stone or wooden fences lack the oomph factor. And this is where plants come in.
A privacy screen of trees and shrubs helps block noises and provides food/shelter for wildlife (birds, pollinators, etc.). They also add a lively splash of texture and color for a slightly landscape.
If you're dabbling with the idea of planting a live wall, read on for some useful tips to help you get the most out of your plant-based privacy screen.
7 Best Trees and Shrubs for Privacy Screening
The list of viable trees and shrubs for a privacy screen is long. But we'll narrow it to our most highly recommended options based on a combination of their popularity, aesthetic appeal, hardiness, and ease of care.
Here are our top picks for turning your property into a secluded retreat of tranquility: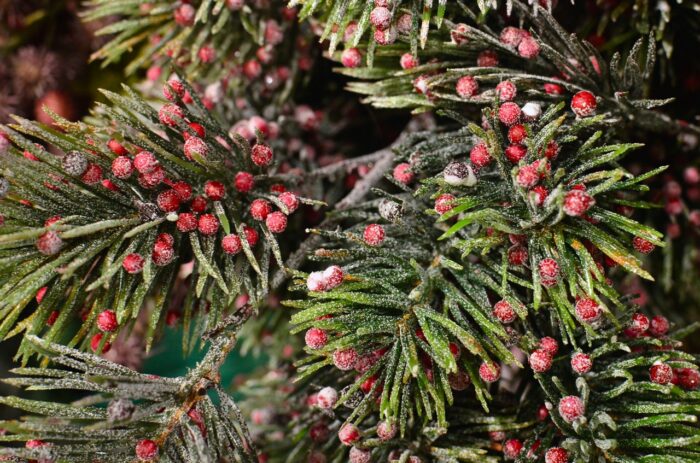 If you're looking for a shrub that ticks nearly all the boxes you'd have for a privacy screen, Yew found it. The long-lived plant is highly tolerant to different soil and weather conditions. But best of all, you can shape it in all sorts of unique designs to compliment your landscape.
There are tons of Yew cultivars to chose from—including Golden English Yew, Green Wave Yew, and Hicks Yew.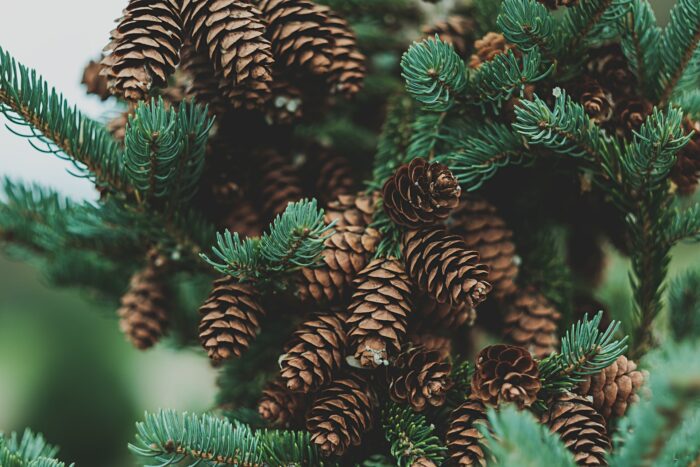 Spruce is a bold and graceful tree that easily stands out among other evergreens. The tree/shrub comes in different shapes and colors to meet any landscaping taste. The pyramidal Norway Spruce makes for an interesting living screen to mark a property line. 
If you want something dense and stiff to keep prying eyes away, the popular Colorado Spruce has the right qualities for the role. And if you want to make a statement, consider a cultivar like the Wells Weeper Spruce.
In addition to its noble role as a privacy screen, the Spruce tree is great for erosion control and it is deer resistant.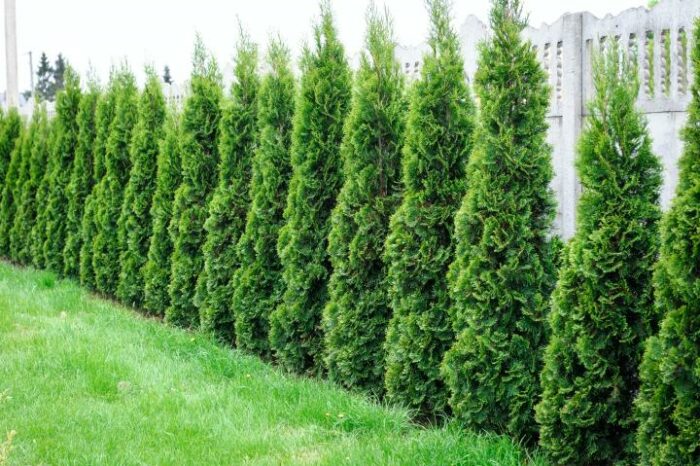 Arborvitae is a widely popular plant for a living privacy screen—and for good reason. Most varieties are low maintenance (i.e., they rarely need sheering to maintain their shape), they grow relatively fast, the trees are hardy, and they create a dense hedge when you get the spacing right.
But keep in mind that you're not the only one who likes Arborvitae. Deers love to snack on the plant during winter.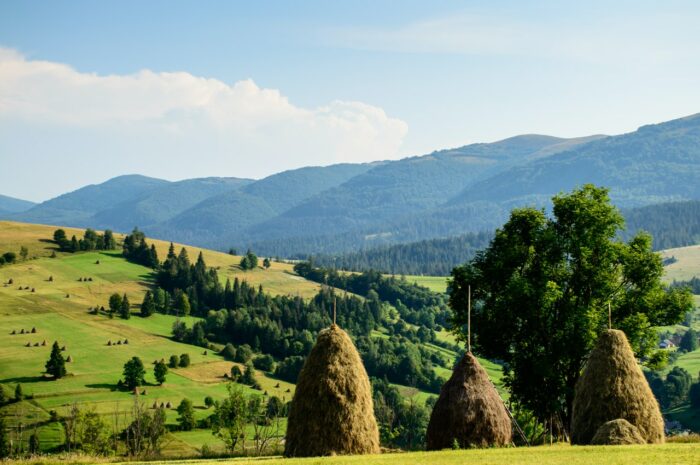 False Cypress is the epitome of landscaping versatility. The tree makes for a perfect screen, an attractive hedge, perennial beds, and a companion in mixed borders. Some cultivars are best left in their natural fluffy contorted form while others stand out when trimmed to create a neat hedge.
False Cypress trees come in a diverse color range—from gold, green, to blue-gray. They're also a bird magnet and their fragrance gives you a sense of the great outdoors.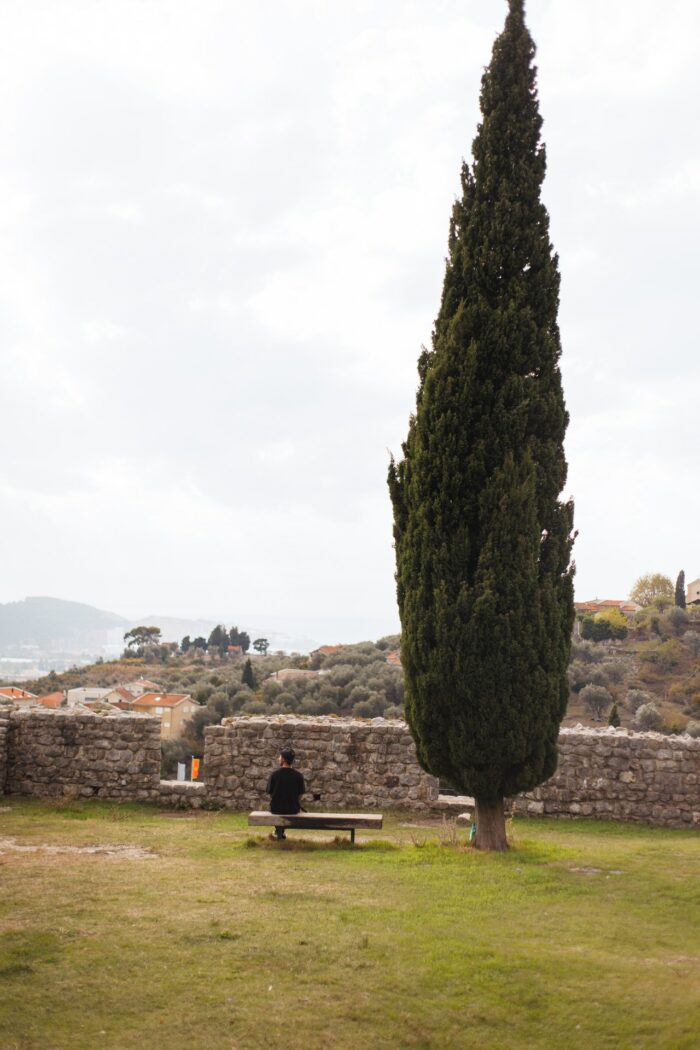 Leyland Cypress is a column-like evergreen that is often used to make a tough privacy screen. You'll appreciate its year-round blueish-green feathery foliage. But if you're adventurous, there are gray and yellow cultivars that offer a unique landscape texture.
Although Leyland Cypress is a hardy plant, it grows best in full/partial sun and well-drained soil. PS: It can reach heights of 70 feet—so you might want to consider pruning.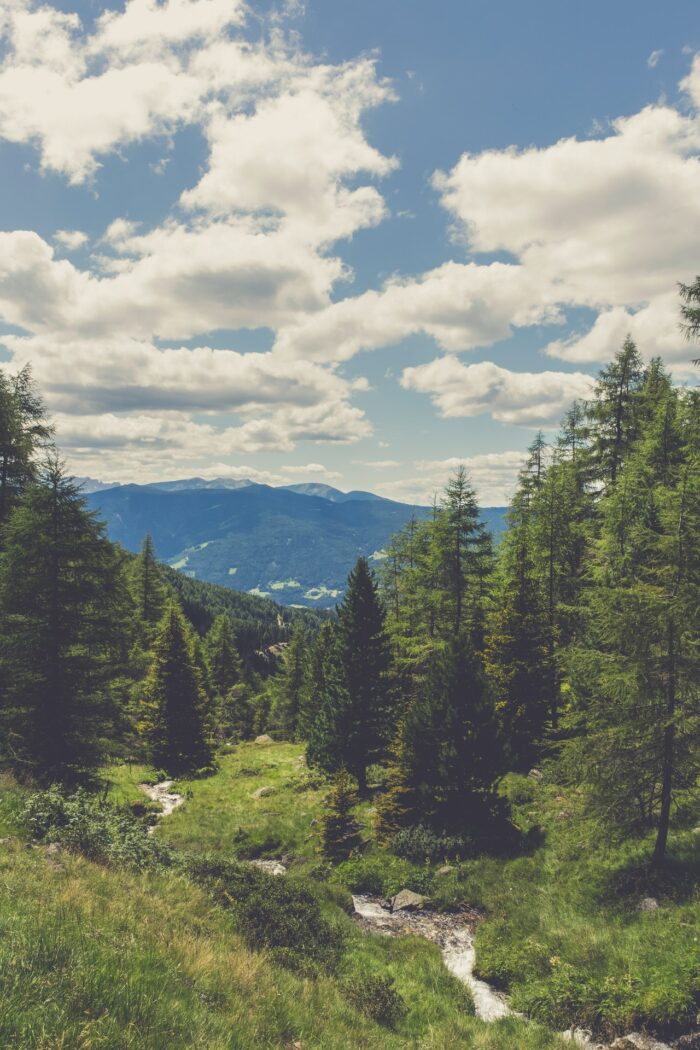 If you're looking for an evergreen plant with a rosy reputation among landscapers, you can't go wrong with Douglas Fir. The tree is beloved for its combination of hardiness, soft texture, spirelike shape, and attractive color varieties.
Plant it in well-drained soils in the full sun.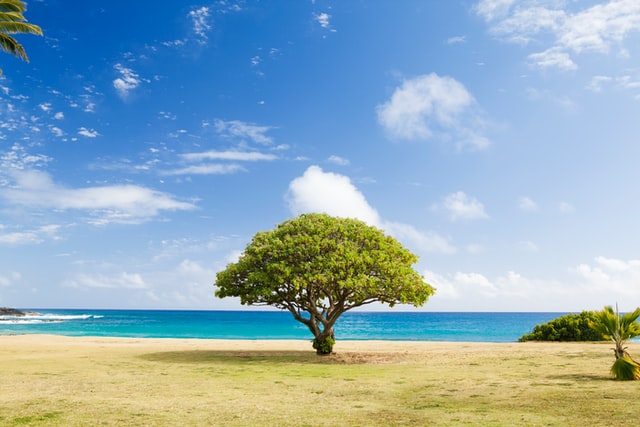 Boxwood is a widely popular evergreen shrub that is equally revered for its use in formal hedges and topiaries. Their elegant nature and dense structure make Boxwood a popular choice for matching borders and foundational plantings.
Most boxwood plants used in modern landscaping are dwarf varieties that are roughly 2 feet tall—but you can still get small trees or larger shrubs that are tall enough for privacy screening.
Key Considerations and Landscaping Ideas
A great privacy screening is all about working with what you have and your existing landscape. If you have a small space, find plants with complementary traits. For example, trees that tend to span out horizontally might not be the best fit for small backyards—especially for a perimeter wall shared with a neighbor.
Find the right tree/shrub and plant it in the right place. Start by checking out the USDA Hardiness Zone to identify plants that would thrive in your region (PS: The trees and shrubs listed above fall within Virginia's Hardiness Zone).
You might also want to experiment with a blend of different plant species and heights for a layered effect. Something along the lines of evergreen trees or shrubs as a backdrop to accentuate the seasonal feature of deciduous species.