It's time to dust your walking shoes or to bring out your hiking boots. The colorful foliage, crisp fresh air, and wildlife sighting opportunities have many of us thinking about fun outdoor activities for the fall season.
Fall is a golden opportunity to encounter the splendor of mother nature before she goes into hibernation. And what's better than hearing leaves crunching under your feet and the tune of nature playing in the background on a nature walk/hike? Well, maybe doing all this in one of the best trails in Charlottesville. Case in point, the Rivanna Trail System.
Rivanna Trail System in a Nutshell
States: Virginia
Counties: Albemarle, Charlottesville
Length: 21.5 miles
Trail end points: Riverview Park and Old Ivy Rd. (near US 29/250)
Trail surfaces: Asphalt, Crushed Stone, Dirt, Gravel
Trail category: Greenway/Non-RT
Activities: Biking, walking, hiking
The Rivanna Trail is the epitome of a green oasis in the city. It offers a much-needed contrast from the hustle and bustle of urban life. It's one of those places where you get so lost in the echoes of nature that you forget you're a stone's throw away from a bustling city.
The 20-mile rustic trail encircles the City of Charlottesville to create a natural greenbelt. It's bounded by Observatory Hill (which is popular for mountain biking), the gentle Rivanna River, its tributaries Meadow & Moore's Creek, and forest buffers.
The Rivanna Trail is a community-wide resource for recreation, relaxation, a good sweat, play, and of course, education. It weaves its way through 6 City parks and traverses different Charlottesville neighborhoods—even stepping into the University of Virginia. This makes the Rivanna trail is reasonably accessible to anyone with an itch for the immaculate beauty of nature.
What Makes it One the Best Trails to Experience Nature?
It's interesting that cars zooming by Charlottesville seldom realize that there's an extensive trail system that crisscrosses and meanders through the landscape. The Rivanna Trail System is a gem of nature hidden in plain sight.
It ticks almost every box in a typical hiker's to-do list of activities. Looking for a challenging climb or aggressive trail? Lace-up your boots! In the mood for a tranquil walk next to streams and rivers? The trail has plenty of those! Maybe you're just a nature lover who loves basking in mother nature's flora and fauna? Carry your camera because the Rivanna Trail is a habitat for a variety of species.
Here's why the Rivanna Trail is a must-visit in Charlottesville and beyond: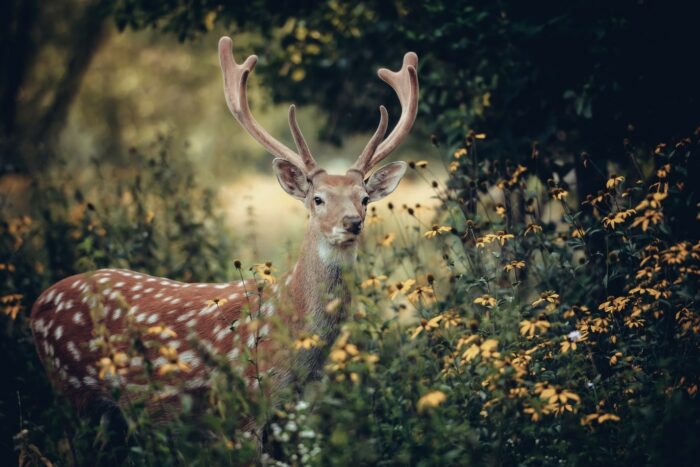 Nothing ties up a hiking, jogging, biking, or walking experience on a trail better than catching glimpses of wildlife, birdlife, or diverse plant life.
The Rivanna Trail 'houses' a rich ecosystem of plants and animals—so much so that it's actually used by environmental groups and schools as a template to interpret nature. If you're into birdwatching, you're up for an exciting time on the path. Don't be surprised when you spot a variety of bird species on some hundred-year-old trees.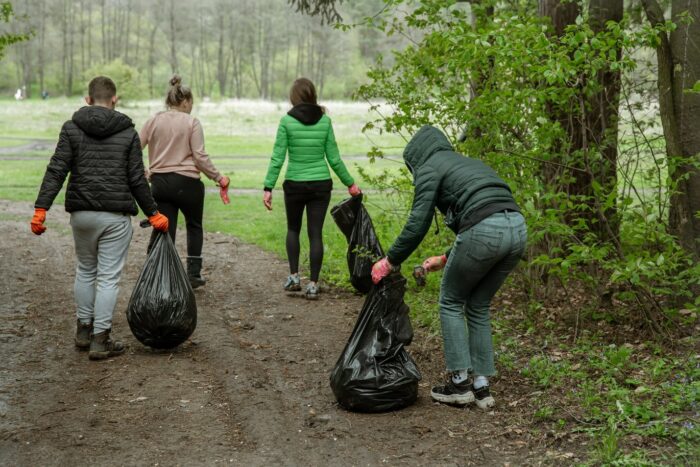 A beautiful trail deserves a community that matches its energy. This is seen in the friendly and passionate Charlottesville people, who go out of their way to protect the Rivanna Trail system. Based on user reviews and the word on the street, dog walkers and bike riders are courteous and respectable to hikers.
PS: There's a volunteer organization known as the Rivanna Trail Foundation that is dedicated to protecting and promoting the Rivanna Trail system.
3. Accessible to the Whole Community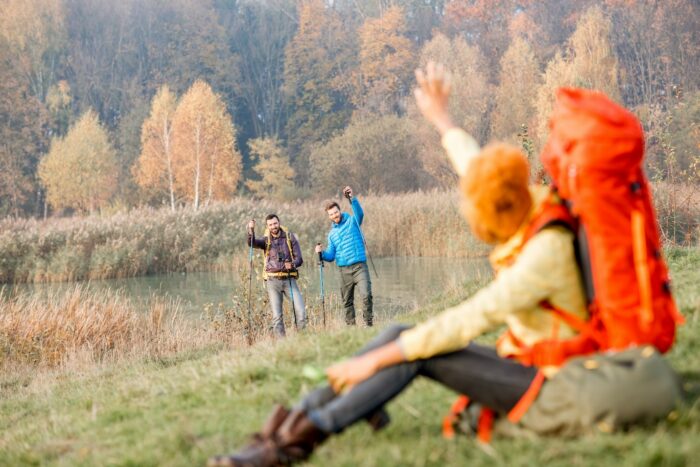 By encircling Charlottesville and crisscrossing neighborhoods, the Rivanna Trail is a community resource. There are multiple points of access, it's available for all and sundry, and it meets the needs of different nature lovers. There are rustic footpaths for those looking to get into the belly of nature—and wide, paved accessible routes if you don't want to go deep into the wilderness.
And if you need a break from your hiking expedition, you are within Charlottesville's city limit. It's also family-friendly and children have a safe environment to learn about the crucial role of nature—including the need for watershed protection and the role of riparian buffers.
Charlottesville already boasts of a serene environment at the foothills of the Blue Ridge Mountains. The Rivanna Trail caps this off with its spectacular natural and historical scenery. It offers the perfect setting to encounter fields, floodplains, streams, wetlands, and forests. Hikers are also in for breath-taking views of historic mills and dams along the trail.
Trail Guides – Tips to Navigate the Rivanna Trail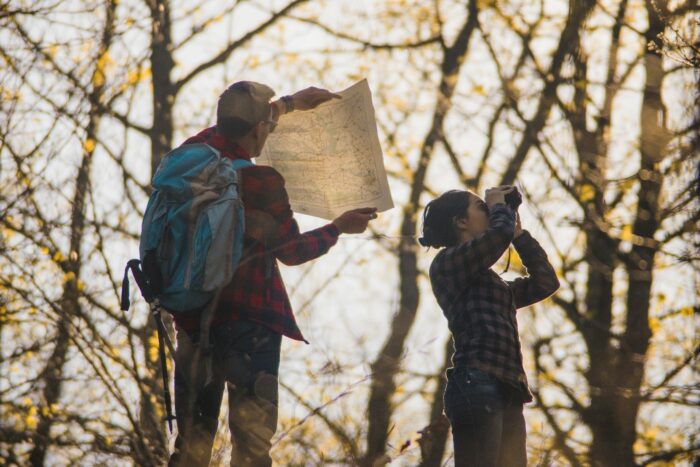 The Rivanna Trail is open for exploration every day from sunrise to sunset.
The official Rivanna Trail Map is available for download here. You can also access it through the Avenza app for Android and iOS.
Hikers are advised to stay on the trail since it occasionally cuts through private property.
For help navigating the extensive Rivanna Trail System, the Rivanna Trails Foundation has a comprehensive up-to-date guide.
Dogs should be leashed for the safety of everyone.
Littering is prohibited.
You can find the best parking access at Riverview Park (end of Chesapeake Street), Jordan Park (end of 1607 6th Street), Azalea Park (off Old Lynchburg Road), and Quarry Park (along 427 Quarry Road).
Motorized vehicles are not allowed on the trail.
The Urban Wilderness Worth Your While
Nature is a gift that should be treasured. Connecting with nature connects us to who we are (or who we're meant to be). It's therapeutic; it's liberating; it's our right. So, whether you're a C'ville resident or you're passing by, the Rivanna Trail is a great opportunity to experience nature in all its might and magnificence. Pull on your boots and visit one of the best hiking trails around.