Looking to sprinkle a bit of pizazz to your home? Or maybe you're putting your house in the market and you want to make it more attractive to potential buyers? One effective and relatively inexpensive way to take the marketability/attractiveness of your home is by taking the curb appeal up a notch.
Ever drove past a house and stared for a few seconds thinking; "Wow! I'd love to take a closer look at that"? This is the power of curb appeal. A house with a stunning exterior finish is instantly more welcoming. 
Curb appeal is a way of "softening up" home buyers and nudging them forward into the house. In real estate, it's an ingenious marketing tool.
Curb appeal is one of those things that you immediately notice when it's lacking—and know it's there at first glance. So, how do you kick up your curb appeal?
We have a few tips and tricks to put your best house forward.
1. Add A Pop of Color to the Front/Garage Door
– Set Up A Grand Entry.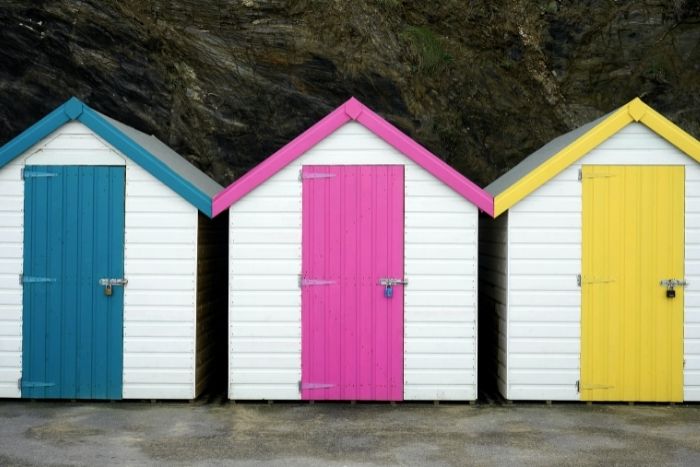 You can't ignore the front door! So you might as well make it as superb as possible. There are few options to make your door pop. You can choose to update the look entirely by installing a new, à la mode door.
But if you're on a tight budget, adding a fresh coat of paint is a pretty easy and inexpensive DIY job that could have a profound impact.
TIP: Don't blend in—instead, stand out. Find a color or design that is bold and that accentuates the home's exterior. There are apps that allow you to virtually test different color pairings. And don't shy away from door décor.
2. Go Green – Breathe Some Life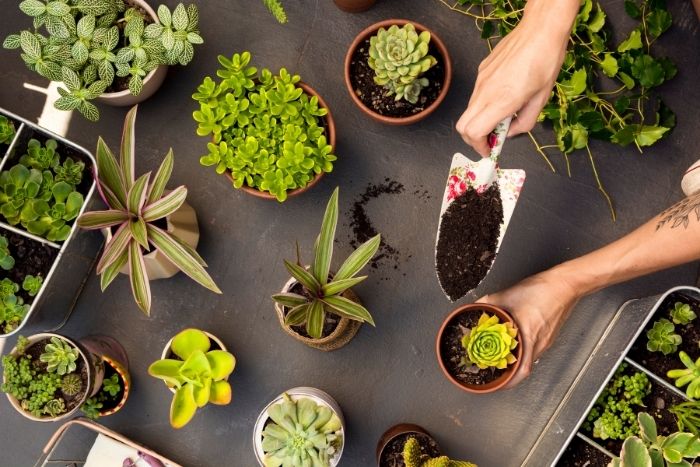 Nothing says "Please Come In," better than fresh flowers and greenery. Mother nature has a way of making a piece of property feel homey even before taking a step inside.
Plants give the impression that a house was well-taken care of. They breathe life into the living space—both literary and hypothetically.
The idea is to add a green touch of glam to key visual points such as the entryway, porch, driveway, or windows. If you don't have time to grow out a lush garden, installing "Window Boxes" or ready-made planters is a quick and easy way to bring the beauty of nature to your home.
TIP: Add symmetry to your pottery arrangements for a "put together" appeal. And ensure their design and color compliment the rest of the exterior.
3. Don't Neglect the Roof – Top-Down Appeal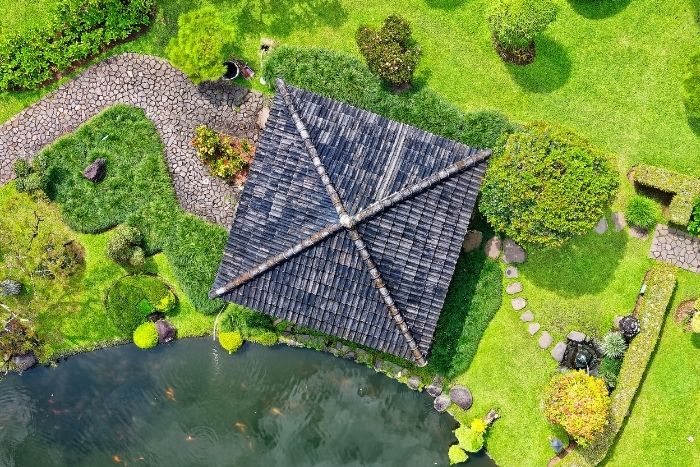 Most homeowners tend to forget or neglect the condition of the roof after living in a house for a while. But believe it or not, the roof of the house plays a crucial role in attracting or chasing away prospective buyers.
An old, dirty, and poorly-maintained roof tends to attract a low-ball offer. Potential buyers are likely to feel dissuaded from the notion that they may have to dig into their pockets in a few years to install a new roof.
Replace older gutters and downspouts with characteristics that may give an impression of neglect. Look out for rust spots or peeling paint. Though a bit costly, copper systems have a certain "wow" factor that oozes quality.
4. Outdoor Lighting – Light it Up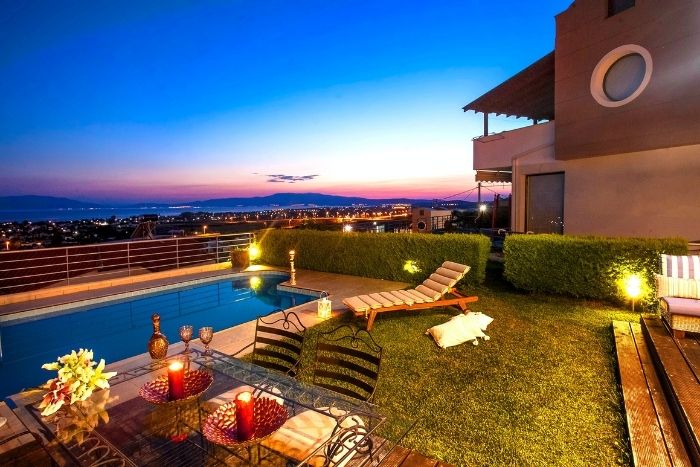 Landscape lighting serves two purposes that work for you. One, they provide security and safety—which are characteristics every new homeowner wants. Two, they add some welcoming warmth.
Our rule of thumb when it comes to landscape is to go with something fresh and fun. Kick floodlights or single lamp posts to the curb. Try and think out of the box. Somewhere along the lines of symmetrical wall lanterns, solar-powered lanterns lining the walkway, or string lights hanging over the porch.
TIP: Exterior lights typically take a beating from the elements. So consider investing a little extra in installing higher-quality fixtures that are more resistant to corrosion. Maybe copper or brass fixtures.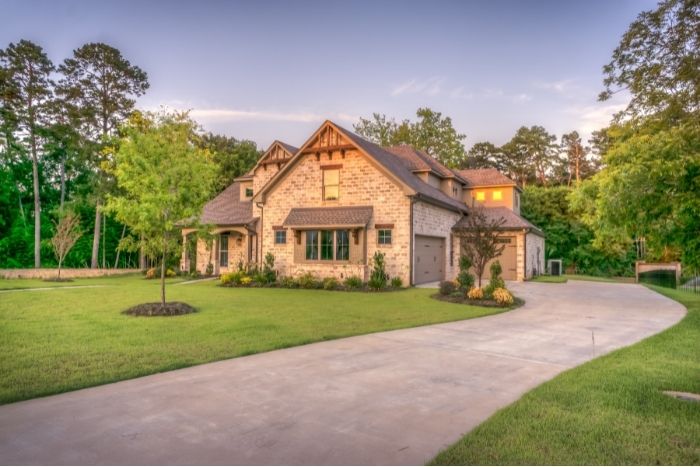 The state of the front yard is one of the first things someone notices. This includes the condition of the grass or foliage around the property and fixtures.
Mow the lawn, water the grass, and fix up any dirt/burnt patches that may make the property feel dated or neglected. Also, trim shrubs and plants around the house. Drying or overgrown hedges and bushes are an eyesore.
TIP: Explore fixtures that add depth to the landscape. This may include anything from a welcoming bench that beckon visitors to take a rest, an arch to mark the entrance into the front yard, to maybe a small fence with greenery.
6. Give Your Hardware a Lift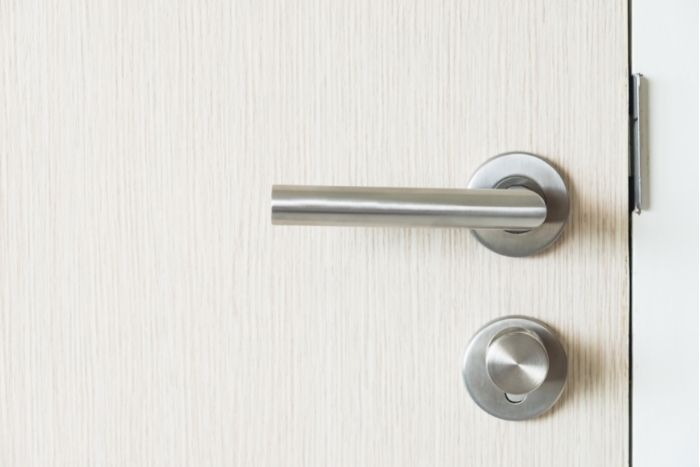 Spruce up your home by updating your hardware with alternatives that have more oomph. This starts with a thorough hose down or power cleaning of the exterior to get rid of the gunk—while giving you a clean palate work on.
And when it comes to updating the hardware, the trick lies in being mindful of the little details that may seem negligible. This includes the state of the doorknobs/doorknockers or swapping the street number for something more attractive.
And don't forget to dress up your mailbox for next-level curb appeal. No one wants to walk into a house with a rusty mailbox that's on the brink of toppling over.
Bottom Line
In real estate, the condition of the interior is important when it comes to closing a deal. But it's the exterior that gets prospective buyers into the negotiation table in the first place. Get both right, and you've got yourself a highly marketable house with the potential to fetch a great price.
After years of experiences as Charlottesville's leading real estate firm, Avenue Realty understands the little nuances that make your house sell. If you want to get the most for your home, schedule a call today at (434) 270-8839.