Redesigning or reimagining your home design is as thrilling as it's liberating. Having a fresh start—no matter how subtle—is a great way to liven up your spirits and give your morale a boost, and consequently improve your well-being. This is especially important now that our homes are seeing more of us than ever before.
Most people have spent a huge chunk of their time at home in the last year or so. And if that's you, then you've probably been staring at your walls/décor items and thinking; "How can I make this space more lively, more dapper, more inspiring?" You're spending a lot of time there, so you might as well make the most of the living space, right?
But then comes the million-dollar question; which are the best home design trends to spruce up your space? Ultimately, the answer comes down to your taste, budget, and uniqueness of the living space. But this doesn't stop us from whispering au courant, yet timeless, home designs into your ear.
Here are some of the hottest home design trends to give your living space a facelift while adding much-needed functionality now that we're spending more time at home than ever before.


PS: This list of home designs trends draws inspiration from recommendations by top designers and search popularity.
1. Grandmillennial / Granny Chic
Who could have ever predicted that "grandma's house" would be an Insta-worthy home design? For the last few years, the design has been making waves in interior décor circles.
It's a juxtaposition of the nostalgic familiarity of traditional American homes and new, chic design elements. Think of kitschy décor items, retro furnishings, patterned wallpapers, and liberal use of floral prints. Now blend that with frilly pillows, layers, modern art, and sleek furniture items.
The beauty of the Granny Chic home design is in its potential longevity. As a classic style that is simple with unfussy décor pieces, it can be tweaked from time to time. And let's not get started on the coziness/homeyness it brings! 
There's a reason grandma's house is always a haven for relaxation and an escape from the hustle & bustle of modern living.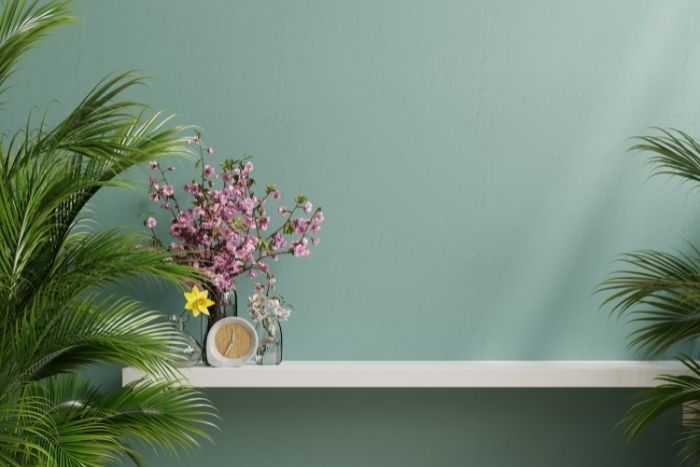 Grey has reigned dominant as one of the most popular home design trends for a while now. But more and more designers are showing an inclination towards warmer earthy paint tones. This is not to mean that grey is out – it's still a trendy palette that'll work for most people. It's just that earthy-toned pigments are beginning to resonate more with designers.
A color palette inspired by mother nature is great for setting a relaxed, warm, and friendly mood. It's a "liveable" color—especially now that staying indoors is the new norm. The trick is to ensure the rest of the accessories in your living space complement it (Think along the lines of bolder colors on rugs or chairs, etc.).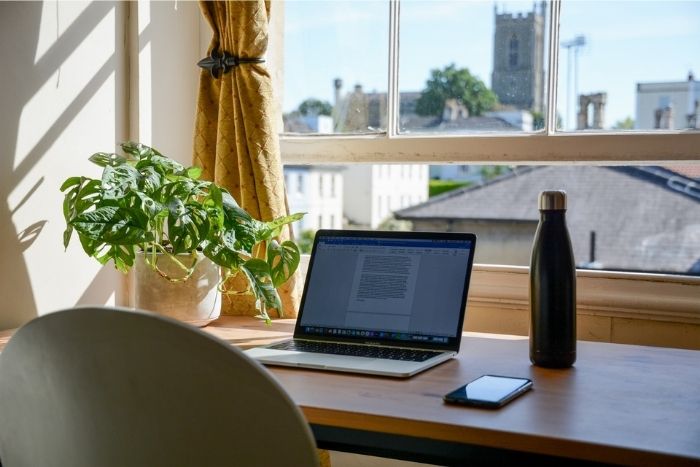 We all saw this coming—and it's a trend that's likely here to stay. Even as life gradually goes back to normal, more and more companies are opting for remote employment. Long story short, a home office is a must-have!
A great home office is about having a setup that allows you to work effectively—while maintaining a chic or comfy aesthetic. But it's not all about you. It's also important to factor in the needs of other family members. Does your partner have a functional working space? What about your kids – do they have an allocated space for virtual learning?
PS: If you're in the market for a stand-up desk—which is healthier than the conventional sedentary setup—we have some great options for your home office.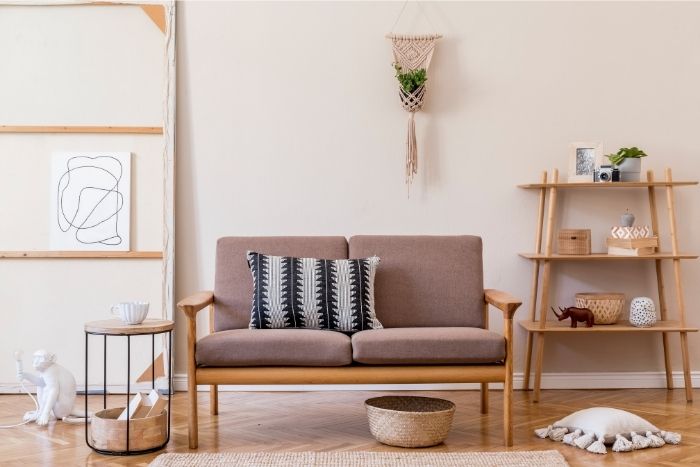 What do you get when you mash rustic Scandinavian hygge and the elegance of Japanese minimalism inspired by 'wabi-sabi' aesthetics? The effortless beauty of a hybrid style dubbed; Japandi!
The Japandi home design trend is a "less-is-more" approach. It's all about being mindful and finding beauty in simple things. It has been on the rise in recent seasons among designers and homeowners looking to turn their homes into sanctuaries.
Japandi is characterized by a subdued color palette, clean lines, uncluttered spaces, and natural elements (maybe some leafy houseplants?).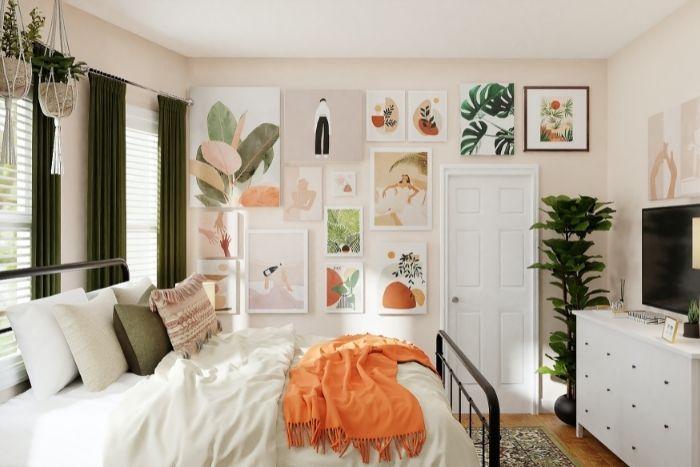 This is exactly what it sounds like – roll up into the cocoon that is your living space. The home design trend draws emphasis on turning your house into one big cuddling buddy.
The approach is characterized by design elements such as snuggly fabrics, squishy sofas, lots of curves, knits & faux furs, rugs, unique wall-hangings with natural undertones, comforting cushions, tons of throws, different fabrics/textures, and natural pigments. Also, consider adding character and personality to the living space with personable comforts (i.e., whatever tickles your fancy).
You'll find that it's one of the easiest and simplest home design trends to pull off. But be warned…you might get attached.
Bottom Line
Although trends come and go, what matters is that you're head over heels for your home. Nothing beats the feeling of walking into a living space that is pure bliss to your eyes. An aesthetically appealing haven.


These home design trends are a great starting to get your creative gears running. For more valuable resources on homeownership in Charlottesville, feel free to reach out to the real estate experts at Avenue Realty.